Dear President Zuma,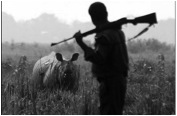 Rhino poaching is nothing new, but what is new is the increased demand for rhino horns and the desperately low numbers of remaining rhinos left in the wild.  When Olivia and Carter started One More Generation, it was so they could raise awareness to the issue of so many species being added to the endangered list.  It seems like every-time you turn around, there is a new, even longer list of species in jeopardy of becoming extinct.
OMG has teamed up with the folks at at Rhino SA in South Africa and with the Jane Goodall's Roots & Shoots South Africa in an effort to help raise awareness to the dire issue of Rhino Poaching.  Unless we can motivate South African President Zuma to take stark actions to immediately curb poaching in South Africa, Rhino's will go extinct in our lifetime.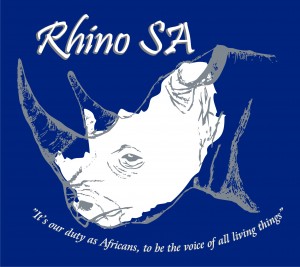 We are asking students (and adults) to help us show President Zuma how urgent it is for him to get involved.  We can make a difference for these animals by writing a letter to President Zuma asking him to do something now.
Our goal is to collect 1,000 letters and or drawings addressed to President Zuma.  We plan on having the letters personally delivered to

President Zuma to show him and his staff how much we in America (and all over the world) care for these animals.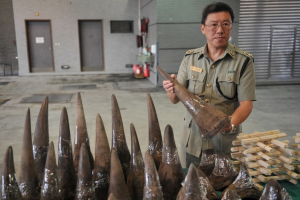 Why has poaching for Rhino horn increased so dramatically?
South Africa is home to the Big Five. While all of them are at risk, on average two rhinos are killed every day through illegal and cruel poaching. The reason for the increasing slaughter is that the horn is sold into the Asian traditional medicine markets. Rhino horns are composed largely of the protein keratin, also the main ingredient in hair, fingernails, and animal hooves, yet is has no proven medicinal value. In many cases the horn is hacked off while the animal is still alive. It is time to stop the animal cruelty and diminish the belief that the horn has any proven medicinal value.  Ground-up Rhino horn powder is now valued at six times the price of gold.
How are Rhino's Killed?
Syndicates use helicopters to shoot or dart a rhino with a tranquilizer gun to bring the animal down and then close in, hacking the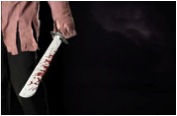 horn off and then leaving the animal to bleed to death. However, Rhinos are more often shot with high powered hunting rifles than tranquilized with a dart gun. Often, if the cow has a calf, it is killed as well, both for the little bit of horn that it may have, but also to prevent it from interfering with the poachers as they hack the mothers horn out.
Sometimes poachers are highly skilled professional hunters, who operate at ground level in a highly organized manner, with logistical support in the form of vehicles and other back-up.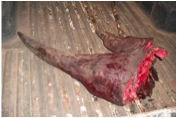 Less sophisticated poaching groups may consist of 4 to 6 individuals who are well armed and will infiltrate a community to get information on rhinos in the area. They will plan their kill, often shooting the animal in the knee to keep it from running away, or killing it outright. The animal is usually slaughtered and the horns are usually roughly removed with an axe or panga. Here is a video that breaks down the cold hard facts for you: