$pc = ($post_show_date) ? "" : "noDate"; ?>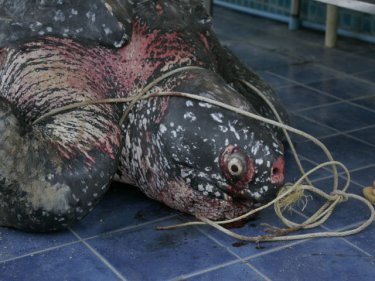 THE NIGHTMARE of human pollution was exposed for all to see today when Phuket veterinarians cut open a giant leatherback turtle in a post mortem.
Inside the stomach, the cause of the wonderful creature's death became apparent. Six plastic bags obstructed the 15-year-old turtle's digestive system, preventing food from being absorbed.
$pc = ($post_show_date) ? "" : "noDate"; ?>