Killer Plastic Bags Choke Rare Leatherback Sea Turtle
THE NIGHTMARE of human pollution was exposed for all to see today when Phuket veterinarians cut open a giant leatherback turtle in a post mortem.
Inside the stomach, the cause of the wonderful creature's death became apparent. Six plastic bags obstructed the 15-year-old turtle's digestive system, preventing food from being absorbed.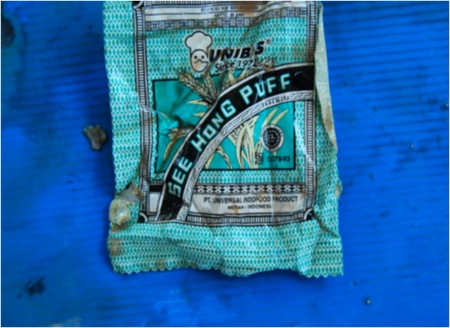 Of the bags, the one that probably caused the most damage once contained biscuits. It was labelled "Made in Indonesia," said Pacharaporn Kaewmong, head vet at the Phuket Marine Biology Centre.
In the stomach as well were several fishing hooks and some green screening.
"The turtle probably mistook the plastic bags for jellyfish. The screening looks a bit like seagrass," said Dr Pacharaporn. "It's quite tragic, really. What a shame so much garbage ends up in the sea."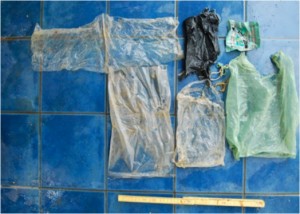 The leatherback lived to be 15 years old, despite having one malformed flipper. When the body of the 196 kilo leatherback was found on Wednesday, floating near a pier in Phuket City, it was thought to be female.
However, today Dr Pacharaporn said that examination of the internal sex organs showed it was male. Male or female, leatherbacks are no longer plentiful as they once were along the west coast of Phuket and north to Phang Nga province.
Hatchings were once a common occurrence at Mai Khao and other Phuket beaches, and at Thai Muang and spots further north along the Andaman coastline. Not any more.
Today the leatherbacks and four other species that once populated the Phuket region are disappearing fast, replaced by floating plastic bags.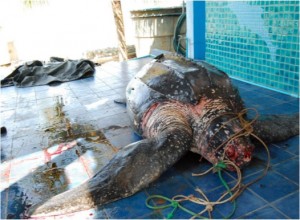 Dr Kongkiat Kittiwattanawong, Chief of the Phuket Marine Biology Centre, said: "Creatures of all sizes in the sea have the same problem. Plastic bags kill dolphins and whales, too."
It has been estimated that over a million birds and 100,000 marine animals, including mammals and turtles, die each year from plastic debris.
Story reported by Phuket Wan Tourism News
By Pathomporn Kaenkrachang
Friday, March 4, 2011