OMG Trivia
We just wanted to let everyone know that we will be taking a break from our daily OMG Trivia.  Olivia and Carter have not missed a single day with their trivia in over 400-consecutive days.  Quite an amazing feat when you consider their ages.
As we wind-down the remainder of the year, we will be focusing our time on our upcoming trip to South Africa.  Olivia and Carter have worked extremely hard this past year and are really looking forward to our trip and the opportunity to finally meet the Cheetah's they have been adopting for years.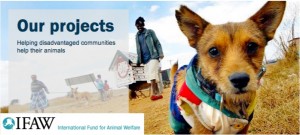 Here is what their itinerary looks like:
We arrive in Joburg on Dec 19th.  We will be meeting with the founders of the 
Ann Van Dyk Cheetah Center
on Dec 20th, our two young founders have been doing their own fundraising events and are bringing along a nice donation for the center.
On Dec 21st we will be meeting with the folks from
IFAW/CLAW
where Carter and Olivia will accompany them to a remote village.   The kids will be handing out clothes and soccer balls which they have collected for about 50-kids.
On Dec 22nd we will be driving to Crocodile Bridge where we will be staying in Marloth Park for a few days.  On Dec 23rd we will be meeting up with the folks from 
Jane Goodall's Chimpanzee Eden
where the kids will be working for a day at their Chimpanzee Eden.

We will spend Christmas in Marloth Park before driving back to Joburg on Dec 26th to catch a flight to Cape Town.
In Cape Town we will be working with the folks from the 
IFAW in Cape Town
.  
While we are in Cape town, we will be visiting
Boulders Beach
were all the penguins are and on Dec 28th our founders will also be helping out at the
SANCCOB
(Southern African Foundation for the

Conservation of Coastal Birds) 
which helps sea birds and penguins during oil spills etc.
Olivia and Carter were instrumental with the animal rescue efforts during our recent Gulf Oil Spill (
you can read about their efforts here
).  We will be retuning to Joburg on Dec 30th where we are staying for the night before flying back to the USA on Dec 31st.
So as you can see, planning for this trip has kept us far too busy to be able to stay on top of our daily trivia.  We hope to be able to resume the trivia in early 2012.  We have so thoroughly enjoyed reading all the answers to our trivia each day and have been amazed that we have received responses from almost every corner of the globe.
We wish to thank all our supporters everywhere and we hope you check in on us daily to see what Olivia and Carter post about their trip in South Africa.  We hope to post pictures as well (providing we can get access to the internet) and we look forward to reading your comments.
Thanks again from the entire OMG Team 😉