OMG Partners with Green Planet Straws and is Featured in Regeneration In Action
Straw integrity addresses usage, content, and disposition
In the March 2019 RiA article, Three Steps to Straw Integrity, Elemental Impact (Ei), in partnership with Ei Strategic Ally One More Generation (OMG), announced the Three-Step Straw Initiative (TSSI). The three steps are:
Step #1 – REDUCE straw usage.
Step #2 – SHIFT to paper straws.
Step #3 – COMPOST used straws.
For Ei, the TSSI is an easy, first step in addressing the prolific micro and nanoplastics infiltrating our soils, waterways, atmosphere, and human-food chain.
For OMG, the TSSI expands the OMG One Less Straw (OLS) Pledge Campaign beyond plastic-straw usage reduction to address straw content and disposition | end-of-life. As participants are required to take the OLS pledge in Step #1, the TSSI serves as a marketing vehicle for the stellar program.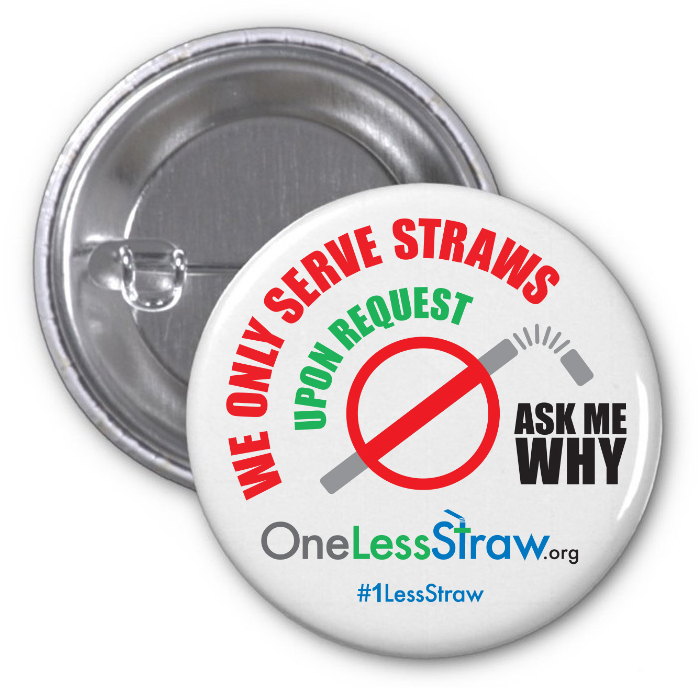 One Less Straw
In November 2016, OMG founders Olivia Ries (then 14-years old) and her brother Carter (then 16-years old) launched their global OLS Pledge Campaign. OLS educates the public about the dangers of single-use plastic straws and its effects on our health, our environment, and our oceans.The OLS site details the following disturbing facts:
Each year 100,000 marine animals and over 1 million seabirds die from ingesting plastic.
Every day we use 500,000,000 plastic straws. That's enough straws to fill 46,400 large school buses PER YEAR!
U.S. Consumption is equal to enough plastic straws to wrap around the earth's circumference 2.5 times a day!
A HUGE success, OLS boasts almost 800 partners, restaurants, and schools around the globe. Prominent partners include Delta Air Lines, Hilton Hotels (650 properties), Red Lobster Restaurants (700+ restaurants), and TED's Montana Grill (43 restaurants).
OLS participants may order complimentary "We only serve straws upon request" buttons for servers to wear. To date, OLS has distributed over 47,000 buttons!
IMPRESSIVE: several seasoned OLS participants no longer require the buttons as their customers are well educated on "straws available upon request." Thus, they gifted their buttons to new nearby OLS participants for reuse!
OLS Partners support the program via discounts available to the commercial and individual-pledge participants.