OMG Wins 2018 Energy Globe Award
We are so excited to announce that Olivia and Carter have just been announced as the winners in the Energy Globe Awards for their global OneLessStraw Campaign.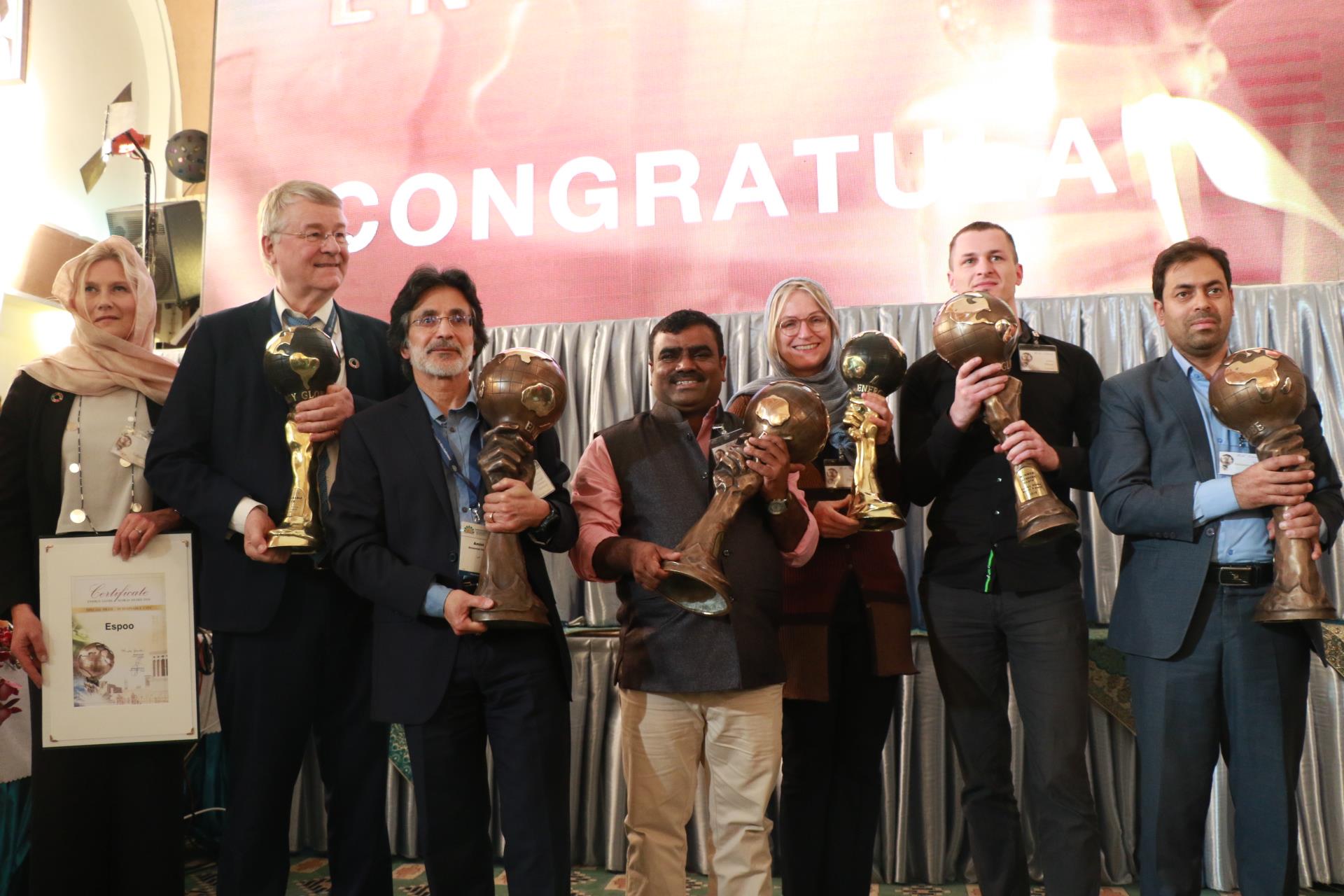 Carter and Olivia have just been announced as the winners of the Energy Globe World Awards 2018. The event was earlier this month in Iran and televised worldwide. Unfortunately, due to the US government shutdown, we were not able to get the visa's issued so the kids could attend in person. Fortunately, one of their board members (Mohammad Hassan Amini) comes from Iran and he attended and accepted the award on their behalf.
Here is the video created by the event organizers:
Olivia and Carter's global OneLessStraw Campaign was selected as the winner in the Youth category from over 6000 project entries from more than 178 countries. Their names will now be listed along with past award recipients such as Kofi Annan, Martin Sheen, Mikhail Gorbachev, Dionne Warwick, and many more.
Here is a link to the website from the organization which hosted the awards:
The success of their campaign has been beyond our wildest dreams and we could not have accomplished all that we have without the support of the almost 800 global partners and for that we are thankful.
When we launched the initiative, our goal was to get people to think twice before mindlessly accepting a single-use plastic straw, but more importantly, we wanted the campaign to be a stepping stone that gets everyone to look and think twice about their use of all single-use plastics.  If you know of a school or restaurant that might benefit from participating in the campaign, please invite them to visit our site and sign up today:
We are so honored to have received this prestigious award and look forward to inspiring even more people around the world to look at their daily use of single-use plastics and realize that they too can make a difference 😉