Carpe diem (Seize the moment)
We always tell Olivia and Carter to "Seize the Moment".  What we mean with that is that they should take every opportunity to speak up when they see something wrong or when they see an opportunity to make a difference in the world.
Recently as we were traveling on our long two week road trip, we had the opportunity to travel through Washington DC.  During part of our stay we ended up using Hilton points to get a room for a few nights at the Doubletree by Hilton Washington DC – Crystal City over by the Pentagon.  Since the kids had meetings set up with Under Secretary Novelli and with the Wildlife Trafficking Department at the Department of State, this location was ideal.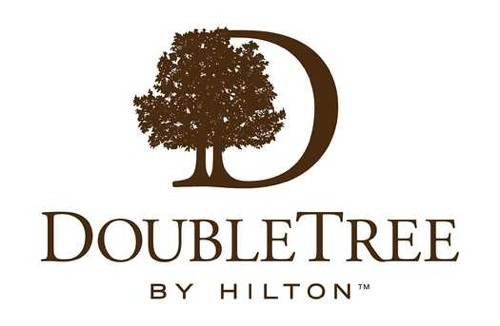 While enjoying our stay at this hotel, Olivia and Carter were bothered at the fact that every time we ordered a beverage, the drinks were delivered with a plastic straw in every glass.  As they inquired about the need to waste so many straws each day, they were informed that hotel policy dictated the procedure and that we would need to speak with a manager if we wanted to know more.  Obviously, the kids asked for the contact info of the manager we needed to speak with and immediately upon our return home, they wrote the following email:
Dear Mr. Atkins,
Our two young founders (Carter age 13 and his sister Olivia age 11) recently stayed at your hotel while meeting with the Under Secretary at the US Department of State where they were invited to come and present the environmental curricula they created on the issue of plastic pollution.
While frequenting your restaurants during our visit, we noticed that everytime we sat down to enjoy a meal of even a beverage, we were automatically given a plastic straw with every beverage even though we never ordered one.
Each time we questioned the server why every beverage had to include a plastic straw, we were told that it was hotel policy and that they could not change it. Even as we explained to them that in the US alone, Americans are using 500,000, plastic straws each and every day and that virtually none of these straws ever get recycled, we were still told that they could do nothing about it. Hotel rules prevented them from trying to change anything.
Since our founders have their own nonprofit organization and travel around the world teaching kids (and adults) about the issue of plastic pollution, they obviously did not understand how anyone or any company could blatantly continue with a practice that just no longer makes sense.
Plastic straws (as well as most plastics) end up in our landfills or waterways where they sit for over 500 years. Or even worse, they are mistaken for food and eaten by animals that usually die.
Knowing all the facts, and seeing that a simple change in policy such as having the servers ask the guests if they want a straw before opening one up would dramatically reduce the amount of plastic that ends up in our environment, Olivia and Carter were perplexed to hear everyone tell us nothing could be done to make a difference.
As you can see, Olivia and Carter are extremely passionate about trying to make a difference for the next generation and for us all. We would like to request that we set up a call so that we could possibly discuss this issue with you on the phone.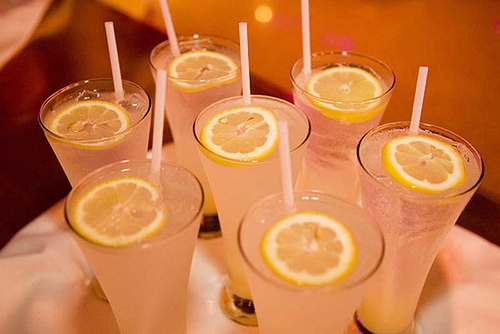 Here is a link to the program overview for your own edification: http://onemoregeneration.org/educational-program-info/
We understand how busy you are but I am confident you can understand the sense of urgency Olivia and Carter have with this issue and that we will speak with you soon.
Thanks in advance for your time and we look forward to speaking soon.
Best regards from the entire OMG Team,
Now as you can imagine, Olivia and Carter write lots of letters like these imploring companies and individuals to stand up and make a difference.  All too often, we either never hear back from them or they give us some sort of 'Green-Washed' answer as to why they feel that it is not their responsibility to make the change.  But this time it was different.  Within 24 hours we received a very cordial response from the Food and Beverage Director of the hotel Mr. Brian Atkins.  Here is his response to Olivia and Carter's letter:
Mr. Ries,
I had a conversation with my supervisor, Siham, as soon as you left the Cafe that day. You are absolutely right about the straw issue and I have since made the change. Unfortunately, it was a previous F&B Director's policy to always offer a straw with a beverage. We are still working through training pains in this area but I have been reviewing this with all service staff each day in our pre-shifts.
Going forward, our goal is to make sure that we are not giving straws as a habit and that we only give straws upon request (not even offering). This is a practice that I learned while working for Great American Restaurants in my early years as a server. Not only does it reduce straw related waste, it also sends a message that our glasses are cleaned thoroughly and are ok on their own to drink from without a straw.
One other point that I would like to address is that my servers and line level team members do have the ability to question and challenge policies. Had they (rather than a guest) brought this issue up to me or one of my managers, we would have reacted the exact same way. We empower our line level team to do whatever it takes to make it right for the guest. The answers that you received from them does not reflect this nor does it reflect Hilton Worldwide values.
We empower every team member to take ownership of issues and bring possible changes to management in an effort to make the experience better for future guests. I have been working with them on this issue too.
If you would still like to setup a call, I would be OK with that in the coming weeks but rest assured that I have addressed this issue.
Thank you for reaching out and I wish you safe travels in the future!
Brian
Brian Atkins, Food and Beverage Director
Doubletree by Hilton Washington DC – Crystal City
Hotel (703) 416 4100| Direct (703) 416 3858 | Mobile (703) 987 1815 .
WOW, what a great response, not to mention a perfect example of why we all should 'Seize the Moment.' Let's think about the impact that this change in hotel policy will have on our environment and on future generations.
The Doubletree by Hilton Washington DC – Crystal City has 631 rooms which can accommodate an average of at least 1,200 guests. If we assume that their year round average occupancy rate is around 75%, that would mean that over 331,000 guests stay at the facility. Now add in another 50,000 visitors who are there to visit with the guests of the hotel and we are now at about 380,000 visitors per year. It is estimated that each year in America, every single woman, man and child uses an average of 1.6 plastic straws each and every day.
With the hotel calculations (which are purely speculative on our part), we can safely assume that the hotel uses a over 600,000 plastic straws each year. By Mr. Atkins implementing the new policy, the hotel has the potential of reducing their straw consumption by over 240,000 straws (assuming that 40% of the patrons will agree to drink their beverage without a straw), which means over 240,000 less plastic straws in our landfills and waterways. All thanks to kids speaking up and a hotel manager who cares.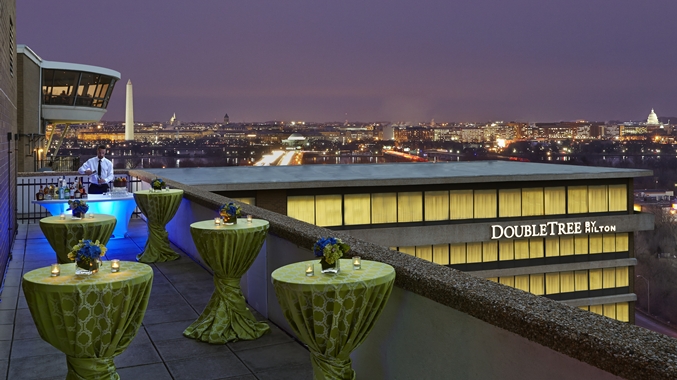 All of us at OMG wish to thank Mr. Atkins for listening to our suggestion and more importantly, for acting on it. This shows everyone everywhere that together, we can all start being the solution to the issue of plastic pollution. If you are ever in the DC area, please consider staying at this hotel location and make sure you ask for Mr. Atkins and thank him for making a difference.