iMatter March – May 8, 2011
Recently, Olivia and Carter had the opportunity to join forces with the folks from 'Captain Planet and the Atlanta Planeteers' to march side by side in the first ever iMatter March.
What is an iMatter March you ask? A global youth march to let the world know that climate change is a moral issue — not a political or financial one. By marching in the streets, the youth of this world will let the leaders know that we matter and we need our whole society to reduce emissions and live as if our future matters!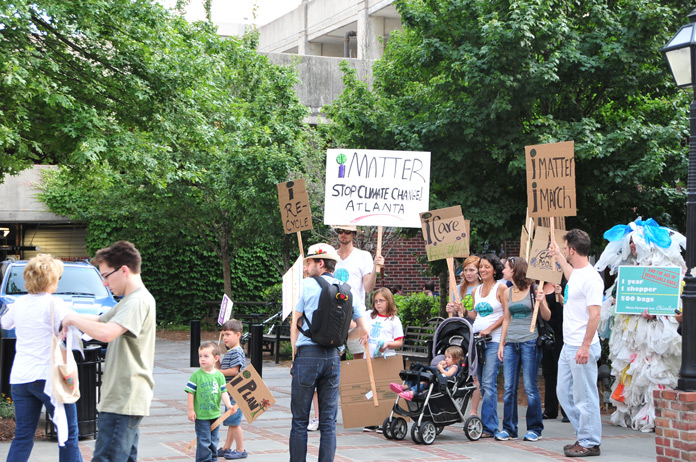 Who is iMatter March designed for? You. Your mom. Your friends. The whole youngest generation. Folks who care about nature and are ready to Live as if our Future Matters. Young people who need to stand up and be heard because our future is at risk. Older people who love us. Our government and corporate leaders need to show up too. To listen.
When is the iMatter March? iMatter Marches launched the weekend of Mother's Day, May 7th-8th, but will CONTINUE over the Summer! Youth from Ghana, Egypt, Mississippi, Netherlands, England, New York, and even here in Atlanta will be marching over the next few months in order to be heard!
Where are the iMatter Marches being staged? On the city blocks of San Francisco and the suburban parks of Philadelphia. From Beijing to Boston, and Ghana to Greece. From coal plants to wind farms, from schools to malls, through main streets to capitol steps. Every march is independently organized by youth leaders and those who love them. The Atlanta march was organized by our friends at Captain Planet and the Planeteers.
The Planeteers were very organized and they came out in force to show Atlanta their commitment to helping save our planet.  Each member proudly carried a sign proclaiming their position to wanting to make a difference which fits exactly with what Carter and Olivia do each day with their organization.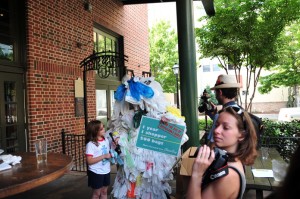 Here is a statement from Alec Loorz who was one of the iMatter March Youth Leaders:
The iMatter March began on May 7. And the movement has only just begun. The generation most affected by climate change is standing up to let the world know that our future matters more than profits and conveniences. Over 150 marches to compel our leaders to LEAD AS IF OUR FUTURE MATTERS are registered on the map in over 35 countries, and the photos and videos streaming in are awesome.
Welcome to the revolution. Let's change the world.
Olivia and Carter agree that the time for change and awareness is now and that the way to achieve that awareness is by joining other iMatter organizers and showing our support.  We really had a great time on the march and we hope to see you at the next big event.