Too Cute To Ignore?

As humans, it is a natural tendency to be attracted to cute and cuddly animals of all kinds.  When we hear that a poor Panda is at risk of extinction, we rush to help, when we here that Mountain Gorillas are on the brink of being wiped off the face of the earth we throw our arms up in protest, when we hear that hundreds of thousands of homeless cats and dogs are at threat of being euthanized due to no one wanting them, we spring into action.  Even when we hear about wolves and buffalo being close to extinction, we lookup and listen, and usually act on their behalf.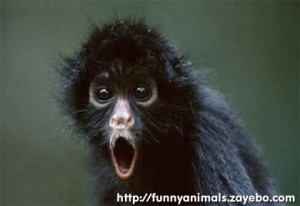 We intentionally labeled this post "Too Cute To Ignore" because as we sat down and tried to think of a heading that would be appropriate, we became concerned that once we mention this species by it's name, 90% of you would not read any further.  Every post we write is done together with our founders Carter and Olivia.  The first question they asked me when we started this post was; how would we get people to listen?  What can we do to get folks to pay attention to the real problem we want to address?  Good question I said, and that is when we decided to appeal to your natural tendency to be attracted to cute.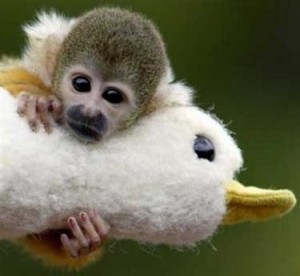 The real issue we want to address has to do with the Rattlesnake Roundups… silence… crickets chirping… are you still there? 😉
Since we started OMG, we have been asked to get involved with many initiatives, all of which we gladly accepted.  When we started looking for a local initiative we could help with, we were introduced to the Rattlesnake Roundups.  Since we had never heard of these events, we started researching the events and stumbled across YouTube videos that showed what really goes on at these events.  Horrified by what we saw, Olivia started to cry and asked how anyone could be so cruel as to skin a snake alive, or chop off its head, just because they did not like the animal.
In an attempt to calm her emotions, I tried to explain that as is with most cases of violence, a lack of education on the subject at hand usually fuels such behavior and that not all people on the planet are that cruel.  She immediately asked me how we could educate everyone about how even snakes have a right to be on our planet and that nothing (not people nor animals) deserve to be treated like these poor snakes are.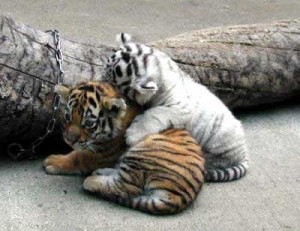 Well, that was it; we were now involved and there was no turning back.  We were introduced to something that is happening every year in the country and once we saw the brutality behind the scenes, we could not just turn the other cheek.
Our next step was to reach out to some of the world's foremost experts on the subject and ask them for guidance and support as we attempt to find a solution.  We spoke with the folks at the Center for Biological Diversity and they help us make contact with Dr. Bruce Means who is the foremost expert on the Eastern Diamondback Rattlesnake and who published a very thorough study about the Effects of the Rattlesnake Roundups.   We had meetings with the folks from the Georgia DNR (Department of Nature Resources) and with the Reptile curators from our local Zoo Atlanta and the Cochran Mill Nature Center.  We meet with local Herpetologists and other snake experts in our area, all in an effort to gather the whole truth, and nothing but the truth.  We even made contact with local officials such as our State Legislator and the Governors office seeking support and direction.
What we found out was that Rattlesnake Roundups have been going on for decades and that the largest roundup is held in Texas.  Here in the state of GA we still have two counties who insist on continuing the practice (Whigham County and Claxton County).  It is estimated that 100,000 Rattlesnakes are killed each year to support the demand of the events in the US.  Snakes are feared by many and some even shutter at the mere mention of their name.  The reality is that 1 snaked killed or removed from the ecosystem equals hundreds of more rodents in our environment.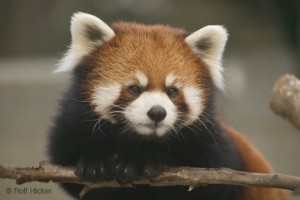 There are many facts about snakes we could quote.  Anyone interested in learning more can easily access all the data they need to prove why these events should be stopped.  What Carter and Olivia are attempting to do is to try and schedule a meeting with the two counties in GA still hosting the events and to meet with the event coordinators and supporters in an effort to open constructive dialogue which might allow for all parties involved to be better educated to the facts.  It is their hope that we can help these communities find a solution that will spare the lives of the many snakes and still allow the communities to host an event which will continue generating funds for their communities.
There used to be more counties which hosted the same type of roundups but fortunately they were open minded enough to realize the harm to the ecosystem and to the species.  Those communities made the rational decision to change the focus of the event from a Roundup (where countless snakes were caught and put on display for onlookers to gaze at and then were brutally slaughtered behind the scenes) to a Rattlesnake Festival where no snakes were captured, but instead, a few snakes were brought in by local Nature Centers who had permits to keep snakes for educational purposes and the focus was to educate the public on the species without harming any snakes.  Those counties who have made the transitions have been very successful and have even noticed an increase in their income generated by the event for the community.
That is exactly what we are attempting to accomplish with our meeting requests of these two counties in Georgia.  We have already requested meetings with several officials but no one has been kind enough to respond.  What we want is for the OMG founders to meet with the involved parties so we can talk about steps that need to be taken to possibly change the events to Rattlesnake Festivals.  The folks at the GA DNR are stepping up and agreeing to support the two communities with the following:
Proposal to Convert the Whigham & Claxton County Rattlesnake Roundup to a Whigham Rattlesnake Festival
I want to reiterate that at OMG, it is not our interest to prevent the communities involved from hosting an event which obviously generates badly needed income, we merely want to have the counties make the transition from a Roundup to a Festival, and, through a lot of hard work from numerous individuals and organizations, we feel confident that we have an alternative which will serve all parties involved.
At OMG we are also working with our State Legislators and seeking support to introduce new legislative language to the existing verbiage in the GA DNR laws which would further support the efforts of saving the species involved with these events.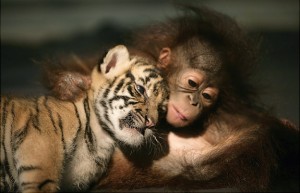 We ask that you please take a moment and leave us a comment below and let us know what you think about our efforts and any suggestions you may have which could help assure a favorable outcome for all parties.  We would also ask that you follow our "Petitions" tab above where you will have the opportunity to further show your support.  If anyone has any contacts that might be able to expedite our meeting requests, we would appreciate the assistance.  The Whigham, GA Roundups are held each year in January and the Claxton Roundups are held in March.
I know these are not cute and furry little species, and, for that reason most of you are not comfortable showing your support.  But they do deserve the same support as all other creatures.  We hope you will agree and will consider helping our efforts.  You can also make a donation if you would like by clicking on one of the animal images under "Donate Now" so we can raise the funding needed to allow us to purchase media space in the local publications etc. as the events draw near.
If you made it this far in our post, congratulations, you are one of the few who cared enough to see past the stigma of the word Snake.  For that we thank you and we look forward to hearing your comments in the future.
Best Regards from the entire OMG Team 😉