Kids Are Heroes Day 2010

Kids Are Heroes is an amazing organization dedicated to showcasing amazing kids from around the world and their remarkable causes.  Kids Are Heroes hosts an annual event where all the Kid Heroes have an opportunity to meet and discuss their many initiatives.  This years event will be held on Saturday Oct 23rd at the Francis Scott Key mall in Frederick MD on 'Make a Difference Day' 2010. Come to the center court from 10AM-4PM and you too can meet these amazing kids.
Children from the Kids Are Heroes web site are traveling from all over the country (and one as far away as Nairobi, Kenya!!) to celebrate their spirit of giving with each other, with you and your children.  It is an experience will touch the lives of all in attendance.
Don't miss special guest Levar Fisher.   Levar is a former Arizona Cardinal who is now a youth motivational speaker.  He will speak to children and parents alike about what it means to be a hero.  Check the schedule to see the times of all the events of the day.
Featured Hero and KAH Co-founder Mary Margaret O'Neill: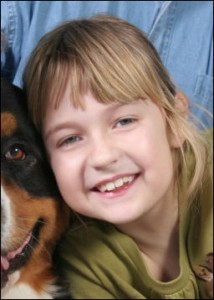 Diana Onyonyi from Africa: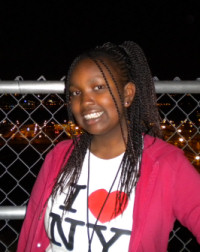 Diana Onyonyi has been involved in ensuring girls get a good education by raising funds towards building a girls dormitory and stocking a library for the Karura school located in the outskirts of Nairobi.
Here is a message from the founders of Kids Are Heroes:
We at KidsareHeroes.org started our organization for the purpose of showcasing and recognizing our kids when they do outstanding things in the community.  We further hope that this website will help to inspire all children to do something more than they would have done on their own, as they can see what other kids are doing.   This can be a great learning experience, as kids will find out first hand how wonderful it can feel to help someone else.  The tasks at hand can be one-time events and can be as simple as donating birthday presents to a favorite charity, or organizing a group of kids to clean up a park.
Need some ideas? Check out "Meet the Heroes" and see what other kids are doing.  For more and to find out how to get started, check out "Become a Hero".  If you would like to nominate one of your own children to be featured on this website, please do so here.   Want some personal assistance in getting started?  Contact us here. If you have or know a child who you think might be looking for these kinds of ideas, please send him or her our way.
Feel free to email us with questions at contact_us@kidsareheroes.org
OMG founders Carter and Olivia will be attending this years event and will be among the guest speakers.  They plan on showing their OMG Video and learning from the many other heroes in attendance how they too can make an even larger impact on our world.
If you know anyone in the area who might be inspired by attending this great event, please pass this information along to them.  If you have any contacts to members of the Press, we ask that you also make them aware of the event.