One Day On Earth
OMG will be partnering with the One Day On Earth organization on 10/10/10 to help capture the historic event of the day.  OMG will be hosting a "Water Event" at the Fernbank Museum (http://bit.ly/cJ1jvH) on Oct 10th, 2010 where we will be discussing the importance of water on all living things and also partnering with an organization called Ryan's Well (http://www.ryanswell.ca/) which helps build water wells for poor villages around the world to ensure everyone has access to clean drinking water.
Also on that same day, we will be participating in the celebration the unique date of 10/10/10 at our Sate Capital building (GA) by being part of "Uniting Voices" (http://bit.ly/8ZAa7B), An Interfaith Worship Service Calling for Climate Justice, which is an event that hopes to raise awareness to the problems with our climate do to pollution etc.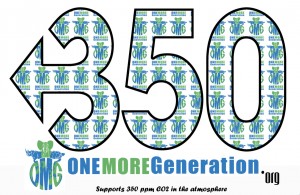 Join us as we give hopeful, action-oriented witness addressing the planet's biggest challenge: reducing greenhouse gas emissions for a livable climate. Join thousands in over 150 countries for this designated International Day of Climate Action organized by http://www.350.org/
"One Day On Earth" (onedayonearth.org) is the documentary new media project about the amazing diversity, conflict, tragedy, and triumph that occurs in one 24-hour period on this planet . More than a film, "One Day on Earth" is a multi-platform participatory media project. The flagship of this project is a 120-minute documentary to be released theatrically. Through a creative commons we will establish a community that not only watches but participates.
On October 10, 2010 (10.10.10), across the planet, documentary filmmakers, students, and inspired citizens will record the human experience over a 24-hour period and contribute their voice to the largest participatory media event in history.
Check out this video piece and then come join us at these exciting event on 10/10/10 and be part of history;
[vimeo 15383279]
OMG founders Carter and Olivia are making a difference, are you?  We hope to see you there 😉
[vimeo 11214910]
"Through our participation, we hope to continue our efforts to raise awareness to the plight of the many endangered species around the world" … Carter Ries – OMG Co-Founder