OMG Hosts Gecko Event at Fernbank Museum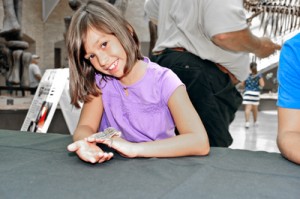 We just finished a great event at the lovely Fernbank Museum.  The Gecko event was filled with families from all over the US who enjoyed the Gecko exhibit, as well as, all the the great presentations held by various local organizations.  OMG was invited to help educate the visitors on the plight of the endangered Gecko's and also ensure the families had lots of fun.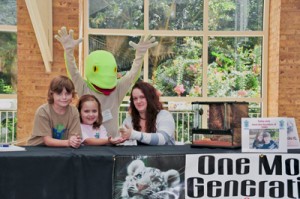 Carter and Olivia (founders of OMG) were on hand both days and they brought with them a couple of friends who had live animal exhibits for everyone to see and touch.  On Saturday, Jenny Essler was on hand with her cute little Leopard Gecko.  Jenny obviously loves her pet and she was anxious to let everyone hold him while she explained how much fun Gecko's are to have as pets.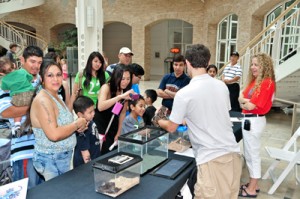 On Sunday we brought Evan Hutto along and he managed to bring three of his favorite pets as well.  Evan and his pets were a crowd pleaser and everyone wanted to stop by and hold or pet his friends.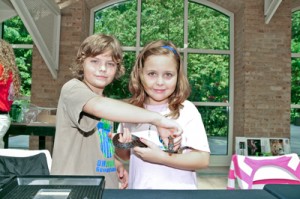 Carter and Olivia set up several cool craft projects (thanks to their very creative Mom Lauren;-) for all the kids and the craft area was always busy with kids showing how creative they can be making their own Gecko's.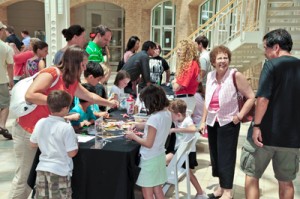 Carter had done his homework again prior to the event and was prepared with his latest edition of "Test Your Endangered Species IQ", which is always a favorite with both visitors young and old.
The folks at the Fernbank Museum always do a great job making sure that there is always something fun to do for everyone in the family.  If you have not been to the Fernbank Museum in awhile, we would recommend you add them to our plans soon.  OMG will be hosting serveral more events in the coming weeks so please check back with us soon.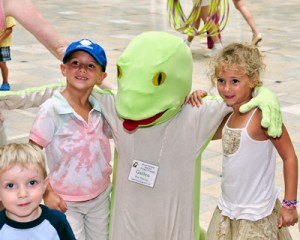 Thanks to everyone for visiting and we hope to see you again real soon.  A special thanks as well to the folks at Fernbank Museum for everything they are doing for the community.
Best Regards from the entire OMG Team