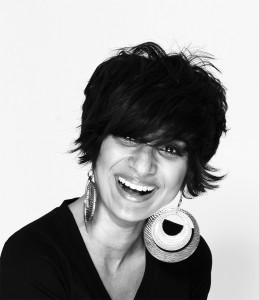 Asher Jay, a National Geographic Emerging Explorer, is saving the world's threatened wildlife—with creativity. Her cause-driven art, sculpture, design installations, films, and advocacy advertising campaigns bring attention to everything from oil spills and dolphin slaughters to shrinking lion populations. "The unique power of art is that it can transcend differences, connect with people on a visceral level, and compel action," she says.
Much of her best-known work spotlights the illegal ivory trade. In 2013 the grassroots group, March for Elephants, asked Jay to visualize the blood ivory story on a huge animated billboard in New York's Times Square. Viewed by 1.5 million people, the internationally crowd-funded initiative aimed to provoke public pressure for revising laws that permit ivory to be imported, traded, and sold. "Conservation can no longer afford to be marginalized," she asserts. "Today, we need everyone's involvement, not just core conservationists.
She participated in the Faberge Big Egg Hunt in New York, where her oval oeuvre went on to raise money for anti-poaching efforts in Amboseli. Jay's upcoming projects will tackle biodiversity loss due to wildlife trafficking and climate change. Tackling issue after issue, Jay's projects have become global sensations. Yet her ultimate goal is to motivate the one person she believes holds the real power to determine nature's fate. You.